Showing Your Home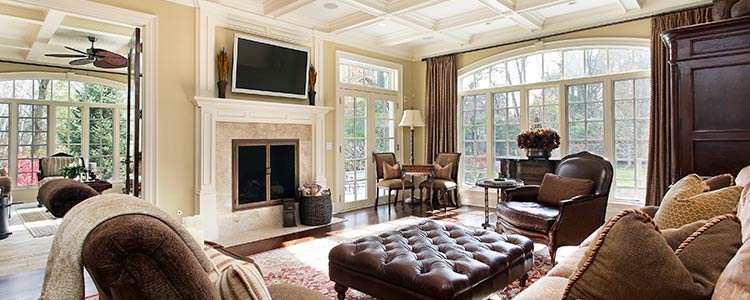 Showing your home can be emotional, uncomfortable, and downright scary. But how a buyer feels about your home during a showing is the single most important thing that will lead them to buy it - or walk away.
We're all familiar with the concept of going nose-blind. When you smell an odor for so long, you stop noticing it, right? The same thing applies to your home – when you live there every day, small imperfections are hard to see. But when you're a buyer, those tiny cracks become huge canyon gorges. And you don't want your buyers falling in on showing day.
That's why the way your home appears on showing day is so important. More than anything else, a successful showing is key to selling your home - and getting the price you want for it. But getting your home ready to be viewed by buyers means looking at it in a new light to see things you may have gone house-blind to – and that can be hard.
There are a few things you can do to get your home ready to be shown to any buyer - and they're relatively easy! Read below to learn about a few key things you can do to prepare your home for a showing that stuns.
Do a buyer's walkthrough.
The first step in getting your home ready to show is to view every room in your home from the eyes of a buyer. Better yet, get friends or neighbors to walk through and point out things they love or that may need improvement. Repair or replace items that don't get as much love.
Make it shine.
To use a cliche: a clean home is a happy home. If you've already moved out or are too busy, consider hiring a professional cleaning service to come in and cover your house from top to bottom. From floors to corner cobwebs, be sure your home is sparkling clean.
Clear the clutter.
Clutter makes a home look smaller and less cared-for. Move loose items to storage, limit knick-knacks, and leave spaces clear and open.
Stop the smells.
Strong smells are a fast way to turn a buyer into a be-goner. Hide the litter box, wash the smelly shoes, and avoid cooking strong-smelling foods on showing day. Better yet, spray odor-neutralizer or bake a batch of cookies for a homey touch!
Go neutral.
That hot pink bedroom may delight your toddler, but buyers don't love intense color schemes and they can be seriously distracting. If your home has bold or unusual paint colors, repaint them in neutral tones like off-white, grey, or tan.
Remove personal items.
For a buyer to really love a home they need to see themselves living there. Which is hard to do if your family photos are on the wall or the fridge is plastered with the kids' artwork. Pack or store all personal items to get your home in showcase-style.
Organize.
Buyers want to see every inch of their potential home. That means they'll be opening storage closets, drawers, and peering into the garage. If your home is overflowing with stuffed spaces, they may think you don't have enough storage room to hold their lives. Make sure all of these spaces are organized and clean.
Make repairs.
That cracked window or leaky faucet may not be high on your list, but you can bet your buyers will notice. Tackle all of your honey-do's to get your house ready to show - and sell for top dollar.
Elevate the exterior.
First impressions are lasting impressions. Give your home dazzling curb appeal by mowing the lawn, trimming the shrubs, pressure washing the exterior, and touching up any areas of paint that need it. If buyers lose interest before they get inside, you can be sure you won't make the sale.
Focus on the front entrance.
You want potential buyers to feel at home from the second they step on the porch. Paint or replace the front door, add a decorative wreath, or place potted plants near the door to give your home's entrance a welcoming vibe. A cozy front porch swing never hurts!
Add lush landscaping.
We don't mean thousands of dollars in exterior renovations. A bed of vibrant flowers and walkway pavers can give your home that extra oomph you need to captive a buyer.
Take yourself out of the picture.
The harsh truth? You shouldn't be at home during a showing. Buyers won't feel a deep connection with your home if you're still in the picture. Take a walk, run an errand, or visit a friend - whatever you choose, give your buyer the space to take in their (hopefully) new home.
Preparing your home for a showing takes some work - but it doesn't have to break the bank. A few touch-ups and storage boxes can make a real difference in taking your showing from sad to stunning! With our in-home consultations, you can have an experienced stager walk through your home and give you advice on how to get it into sell-ready shape.