Pricing Your Home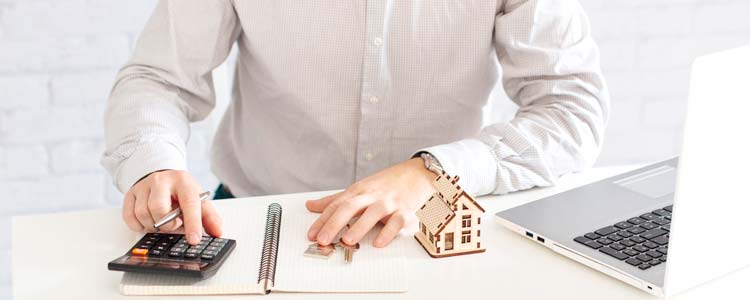 Not sure how to price your home to sell? Here are the do's and don'ts on deciding your home's value to sell it quickly and for top dollar.
Deciding the right asking price for your home is the most important decision you'll make when deciding to sell, and it's harder than it sounds. Price your home too high and you won't get interested buyers; price it too low and you're leaving money on the table. It's like the old Goldilocks story - you have to get it just right.
But finding the right price isn't as easy as doing a quick search on your home's value or clearing your remaining mortgage (though you should do both of those things). It takes a combination of savvy research, understanding the market, and going with your gut. But you don't have to be an expert to price your home perfectly! Just follow these tips to get the price right and the buyers rolling in.
Use Comparables
Buyers these days are flooded with information. A quick online search can show similar homes in the area, how long a home has been on the market, and what your neighbor's home sold for. And trust us, they're looking. So, if a similar home across the street sold for much less than your asking price last month, you can bet buyers will know - and they won't bite.
That's why it's so important to use comps - comparable homes that have recently sold in your area - to set your listing price. Look for at least 3 homes similar to yours that sold within a one-mile radius of your home in the last 90 days. If you're working with a real estate agent, they'll provide you with a CMA (comparative marketing analysis) to help you set a proper price.
Price Competitively
Once you've got a general idea of what a comparable home in your area sells for, try to stay in that price range. You may have upgrades or features that can add value to your home, but it's rarely a good idea to stand out because of your excessive price. Remember that buyers won't even see those upgrades unless they come inside, so set a price that gets them in the door!
Know the Market
The current real estate market in your area has a huge impact on selling your home. When you decide to sell, do some research on how well (or poorly) homes are selling. Is it the right time of year to sell your home? Is it a buyer's market or a seller's market? A real estate agent can give you knowledgeable advice on the current market and help you decide how to price your home to attract the most buyers.
Price for Internet Searches
Most home searches begin with a budget bracket. For example, a potential buyer may search for all homes between $200,000 and $250,000. If your home is priced at $253,000, you won't end up in their search - and could miss out on your perfect buyer. So, keep internet browsing in mind when setting your price and adjust accordingly.
Now that you know what to do when pricing your home, take a look at these common mistakes homeowners make to learn what to avoid.
DON'T Price to Negotiate
Many homeowners fall into the trap of thinking they need to leave a lot of wiggle room for negotiations. It's true that buyers will offer below your listed price, but they'll expect to negotiate up, not down. Set a minimum price you're willing to accept and work with a real estate agent during negotiations. Remember - you'll never reach the negotiating phase if you don't have interested buyers!
DON'T Price to Lower
Like pricing to negotiate, some homeowners price high because they think they'll be able to lower the price later if their home isn't selling. But the longer your home sits on the market, the less interest it gets. Popularity makes popularity, and a house that's been on the market for months is a huge red flag for buyers. So, price to sell immediately - because who likes to wait?
DON'T Emphasize the AVMs
If you've browsed through a home site, you've seen an AVM. They're those nifty calculators where you type in your address, wait 3 minutes, and get a trusted valuation of your home, right? Well, not really.
AVMs, or automatic valuation models, are a great place to start, but they aren't entirely accurate. They haven't seen your home, so they can't factor in upgrades or problems that might affect your price. Feel free to run AVMs but use them as just one tool in your pricing toolbox.
DON'T Price Emotionally
You know your house is special, but buyers don't - and it's the price that gets them in the door, not the memories. It can be hard to price your home below what you think it's worth, but keep in mind that your emotional attachment can, and will, skew your opinion about your home's value. And, ultimately, it's the buyers who decide what your home is worth, not you. Be realistic about your home and try to put aside your bias to choose a price that will make you and your buyers happy.
If your head is spinning with dollar signs, don't worry! With the right tools - and a bit of intuition - pricing your home doesn't have to be hard. The best tool in your arsenal? A real estate agent like the ones at Drew Brown Realty Group! Our expert agents will help you find the perfect price to get your home from the market to the closing table - fast.
Ready for your FREE Market Analysis?