Marketing Your Home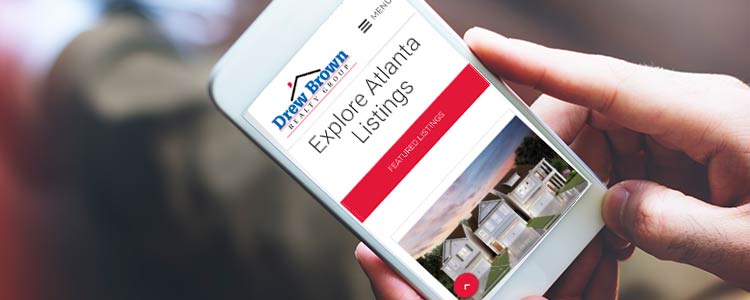 So you're ready to sell your home. You've decided on a price, chosen an agent, and are waiting for the offers to roll in. Now comes the tricky part - marketing your home. How do you let people know it's for sale? Better yet, how do you let the right people know?
Gone are the days when a For Sale sign in the front yard was enough to attract buyers to your home (but you still need one). Today, nearly 80% of buyers turn to the web to start their home search, so a strong digital marketing strategy is a must. But if you aren't internet savvy, navigating the ins and outs of marketing can be hard. We're here to help! Whether you're selling through an agent or doing it FSBO, here are a few marketing tips to get your home seen and sold, fast.
Set the Stage
First things first - getting your home ready to market. Decluttering, removing personal items like photos or keepsakes, and improving your curb appeal are important steps in setting up a marketing strategy that will succeed. Not only will this make your listing photos better, but it gets you ready for your showings and any other buyers that may stop by.
Take Magazine-Worthy Photos
A picture is worth a thousand words - or in this case, thousands of dollars. Since most buyers will see your house online first, your listing photos must be dazzling. If they don't like it online, they'll never see it in person! That means you can't just whip out your smartphone and snap a shot. A professional photographer should stage your home and take high-quality HD photos to cast your home in its best light. And don't skimp on the photos - according to Zillow, the more photos, the faster the sale.
Don't Forget The Basics
Digital marketing is a must, but you can't forget the basics! A professional For Sale sign in the yard will attract passing house hunters and let your neighbors know to spread the word.
Write Bold Listing Descriptions
Your home's listing is the first thing your buyer's will see - and you don't want it to be the last. Listing descriptions are a great tool to highlight the features of your home that the photos can't show. A good listing description is memorable, compelling, and well-written, and it entices buyers into wanting to know more.
Use Social Media
Like it or not, social media is one of the most effective ways to reach a large, diverse audience. Spread the word about your home on places like Facebook and Instagram and ask your family and friends to share it. If you're using an agent, make sure they're well-versed in creating social media campaigns with a high success rate.
Get In Front of Buyers
You know the phrase "the widest net catches the most fish"? That applies to selling your home, too. The world's best home won't sell if it's not seen! Post your listing to as many sites and eyes as possible. If you have an agent, the MLS (Multiple Listing Service) is by far the best tool in your arsenal. At the very least, your home listing should be on Trulia, Realtor, and Zillow.
Let Drew Brown Realty Group Handle Your Marketing
If all of that sounds overwhelming, don't worry! We can combine all of that and more in one simple place. When you work with Drew Brown Realty Group, our expert staff will handle all of your home's marketing needs. Our experienced staff will walk you through the staging, create a killer listing, and get your house on the market and in the minds of the right potential buyers. Plus, you'll save thousands of dollars in commission fees thanks to our $2,900 flat fee approach. Expert marketing and more money in your pocket? Selling your home was never so easy.