Sell Your Home & Pay Us Just $2900*. Seriously!
(Buyer Broker Co-Op Fee May Apply)
Our team understands that when you are selling your home, the home seller wants to make as much money as possible, with the least amount of expenses. That's why we're shaking up the Atlanta real estate market with our full-service, flat fee $2,900 listing program. Our program helps you get your home sold faster and easier than ever, all while saving you thousands of dollars without sacrificing any of the personalized service that a full-time real estate brokerage provides. Seriously.
How Does It Work?
At the Drew Brown Realty Group, we want to help Atlanta area home sellers bring down the high cost of selling a home and pass those savings directly back to them. We offer the same AWESOME service from listing to close that you'd expect from other full-service brokers, but we do it for one low set price of $2,900 rather than charging 3% of the home's value as is typical.
Remember with our listing program, you pay one flat fee for our listing services no matter what your home sells for PLUS you get all of the same services offered by a traditional real estate agent. We're talking pre-listing services, professional photography, yard signs, lock boxes, listing marketing that actually works, social media exposure, scheduling of showings and a trusted advisor to guide you from contract negotiations to the closing table. Sell your home with the Drew Brown Realty Group and keep your hard-earned equity in YOUR pocket!
Think about it this way - when you choose us, you'll save over $9,100 in commission costs when you sell your $400,000 home. That's money in your pocket for things you want most. And you won't sacrifice on service; our expert team of real estate professionals are experienced, knowledgeable, and dedicated to your absolute satisfaction. It's a more-for-less model, and it's turning out happy (and profitable!) customers across the Atlanta area. We'd love for you to be next.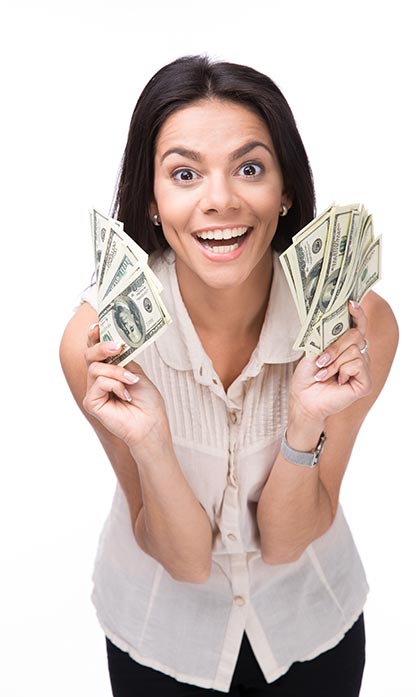 Commission Breakdown
Our Structure
---
$2,900 + 3%
$2,900
to Drew Brown Realty Group
Traditional Structure
---
6% of Sales Price
The Math
The average Atlanta home sales price is $319,000
Drew Brown Realty Group Breakdown
---
$2,900 + 3%
$2,900
to Drew Brown Realty Group
= $12,470
Traditional
Breakdown
---
6% of Sales Price
= $19,140
YOU SAVE $6670 WITH US
You get ALL OF THIS for just $2,900…
In-home Consultation


First impressions count. Our talented staff will walk through your home and make suggestions to boost your home's value and WOW potential buyers from the first showing.

Professional Photos


Stunning HD photos make sure your listing draws in potential buyers by casting it in its best light.

Yard Signs & Lock Boxes


Those one-off sales tools can add up quickly in price! We'll provide them all for no extra charge, so your home can look the part from the listing to the curb.
Listing Agreement


An easy-to-understand listing agreement that guarantees you the best real estate service on the market.

Syndicated MLS Listing


We'll get your home syndicated to over 1,000 websites and that are updated in real-time. This gives you more buyers, less headache, and a faster sale.

Professionally Written Listing Description


Our team hires a professional real estate writer to write a compelling description of your home that is designed to make home buyers want to click on your listing to get more information and to schedule a showing of your home.
Digital / Social Marketing & Advertising


Once your home is listed, we don't leave it up to chance. We'll conduct a thorough marketing campaign to target the best possible audience and get your listing in front of the right buyers.

Stress-free Showings


We'll handle scheduling and coordinating your home showings so you can keep living your life. We'll also keep you updated with feedback from agents and potential buyers that you know what they are thinking about your home.

Contract and Closing Services


Our job doesn't stop when you accept an offer. We utilize Docusign e-signing technology to make contract execution easy. We'll act as your trusted advisor, walking you from the first inspection to the final initial on closing day. Plus so much more
* Drew Brown Realty Group only charges Atlanta area home sellers a $2,900 flat fee listing commission at closing. Of course, you will want to offer a buyer's agent a competitive commission, which is usually 3% of the purchase price which is also paid at closing. We will discuss with you at the time of listing what commission amount you would like to offer to a buyer agent. There are no hidden fees!
Are you Ready to List Your Home?